اسپکتروفوتومتر WS2300
اسپکتروفوتومتر WS2300
اسپکتروفوتومتر (spectrophotometer) متشکل از دو وسیله، یعنی  Spectr (طیف سنج) برای تولید نور از هـر رنـگ انتخـاب شـده (طـول مـوج)  و  photometer (نور سنج) برای اندازه گیری شدت نور است.
WS2300
1. WF2300 is a high precision, high stability, versatile spectrophotometer
2. It has 6 light source mode,and 3 color space
3. It uses LED light source,high capacity rechargeable lithium battery
4. 4/8/16mm aperature meet universal color testing
Product description: WS2300 with competitive price, high quality,high accuracy,easy to operate, easy to understand, affordable and so on.
The WS2300 is our latest launched spectrophotometer,it adopts cutting-edge technology with high quality high accuracy and can be used for many industries like painting,plastic,textile,good,medical etc.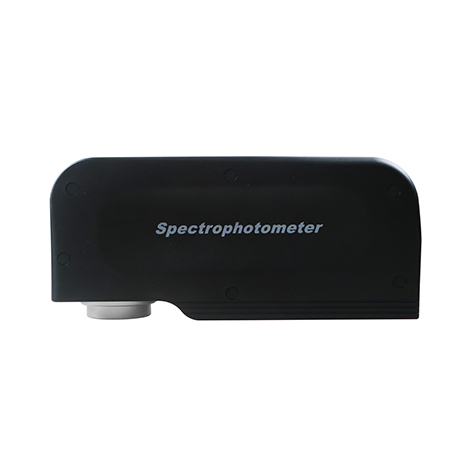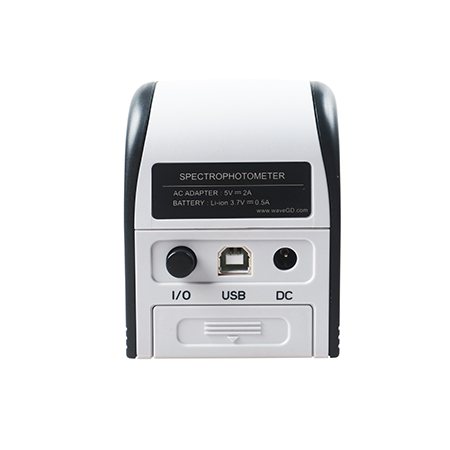 Model

WS2300(Single Caliber)

WS2600(Switchable Caliber)

Geometric Conditions

d/8

Color Space

CIEL*a*b*、CIEL*C*h、Hunter LAB

CIEL*a*b*、CIEL*C*h、CIEL*u*v*、Hunter LAB、CIEXYZ、Yxy、Reflectivity、CMYK、YI Yellowness、Ganz、R457 Whiteness、Taube Whiteness、z Whiteness、sRGB

Standard Light Source

A、D50、D65、F1、F4、 F11(TL84)

A、C、D50、D55、D65、D75、F1、F2(CWF)、F3、F4、F5、F6、F7、F8、F9、F10、F11(TL84)、F12(U30)

Light Source

Combined LED

Color Diff. Formula

△E*ab、△E*HunterLab、△E*CMC(2:1)

△E*ab、△E*Ch、△E*uv、 △E*Hunter、△E*cmc(2:1)、△E*cmc(1:1)、△E*94、△E*00、△E*sRGB、△E*BFD、△E*FMCII

Measuring Caliber

Facula 4mm(Caliber Φ6mm)、 Facula 8mm(Caliber Φ11mm)、Facula 16mm(Caliber Φ16mm)

Switchable: Facula 4mm(Caliber Φ6mm)& Facula 8mm(Caliber Φ11mm)            Single: Facula 16mm(Caliber Φ16mm)

SCI/SCE

SCI

SCI/SCE

Sensor Array

Line array CMOS@256 pixels

Spectral Way

Concave diffraction grating

Observer

CIE10°(1964)、CIE2°(1931)

Wavelength coverage

400nm~700nm

Wavelength interval

10nm

Measuring interval

2.5 Second

Reflectance range

0%-200%

Repeated accuracy

△E<0.07 (take the deviation average after 30 times measuring the whiteboard)

△E<0.05 (take the deviation average after 30 times measuring the whiteboard)

Table Difference

△E<0.4(Measure the RAL 12-color blocks)

△E<0.3(Measure the RAL 12-color blocks)

Light source life

More than 50,000 hours

Battery power

Measuring more than 10000 times

Display screen

TFT true color 2.8inch@(16:9)

Data storage capacity

Storage Standard 100 groups

Sample 16,000 groups

Operating temperature

0℃-40℃(32℉-104℉)

Storage temperature

-20℃-50℃(-4℉-122℉)

Working humidity

Relative humidity less than 85%,without condensation

G.W

5.5kgs

Package Size

39*34*20cm

Standard accessories

Power adapter, standard white board, standard black cavity, lithium battery, specification, PC software

Optional accessories

Software(Advanced Version), Micro printer, Locating block